Photo Guide
Try to get to the "Kreuz Köln-Ost" by getting onto Autobahn 3 or 4 and follow the directions to "Zentrum" or "Zoobrücke", these should easily be visible on the signs at Kreuz Köln-Ost. Now keep your eyes open for these signs:
Move ahead but change to the rightmost lane, as shortly afterwards you will see the next sign, indicating your exit from the Autobahn. Note: This is BEFORE you cross the bridge, once you crossed the river, you drive too far. Try to turn around.
Exit here, and drive on below this "debris-themed" bridge to get to the "Strasse des 17. Juni".
Follow this street until it ends in a t-junction, turn left, don't get nervous, it will take you a minute or so until you arive there:
Now you should be on the "Kalker Hauptstrasse" and be happily moving along through the part of Cologne called "Kalk".
Keep your eyes open for a glass-pyramid on the right and a restaurant entitled "Sünner" on the right. Oh, and a traffic light, and a subway station. The whole scenario should look something like this:
Turn right here on the farther away possibility, to end up on "Kappellenstrasse", you are almost there! The possibility to turn right which is next but second will lead you into the "Christian-Sünner-Strasse".
Drive here for a few seconds and you will already see the "Abenteuerhalle".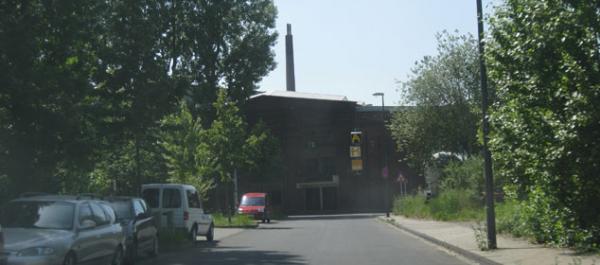 This is it! You are there! Parking is on the left, enter the party straight ahead.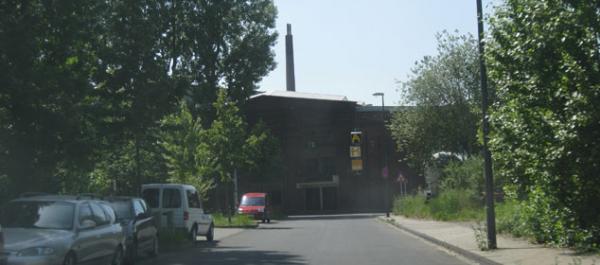 Have fun!